Download this at KaraGarga.

DVD STUDY EDITION - DISK 1 OF 12

A panorama of video art produced in Germany with more than 28 hours of historic as well as current works by 59 artists, distributed as a box of 12 DVD.

In the summer of 2004, a jury (Dieter Daniels, Rudolf Frieling, Susanne Gaensheimer, Søren Grammel, Wulf Herzogenrath, Nan Hoover, and Doris Krystof) compiled an exemplary selection of works, a panorama of 59 historic but also current works ranging from 1963 up to the present. This initial, overview-oriented selection will now travel as an archive to several locations in a concerted action, exhibited at the same time by the five participating museums. Apart from this, each museum presents its own focal point as an expansion and contextualizing of these videotapes. The spectrum of these exhibitions embraces the "1960s" (Bremen), the "1980s" (Düsseldorf) as well as the present "Update.06" (Munich). Handled at two locations is a "Revision" of the selection – in light of the chosen artists from the former GDR (Leipzig), and with regard to the existing collection of Video Art and restoration practices (Karlsruhe). From the standpoints of form and content, this allows the concert of thematic focal points to investigate the conditions of an historic and present-day exhibiting potential and the relevance of Video Art.

Two publications are accompanying this initiative-project of the Kulturstiftung des Bundes: a comprehensive, full-color catalog edited by Rudolf Frieling and Wulf Herzogenrath, and published by Hatje Cantz Verlag, which includes excerpts of all the works on a DVD-ROM; for copyright reasons, the DVD Study Edition, including all the works in their full length, is only available to institutions in the fields of education, teaching, and research.

Disk 1 of 12 contents:
1963 - SUN IN YOUR HEAD - WOLF VOSTELL - [5'17"]
1965 - FILM-MONTAGEN I-III - PETER ROEHR - [23'55"]
1965/66 - HE JOE - SAMUEL BECKETT - [33'54"]
1968/69 - BLACK GATE COLOGNE - OTTO PIENE / ALDO TAMBELLINI - [47'02"]
1968/69 - TV AS A FIREPLACE - JAN DIBBETS - [22'07"]
1969 - LAND ART (JAN DIBBETS: 12 HOURS TIDE OBJECT WITH CORRECTION OF PERSPECTIVE, 7'35") - GERRY SCHUM - [31'56"]


These two images, above/below, are just to show the difference between the old Sun in Your Head available on the Fluxus Film Compilation and this new restoration.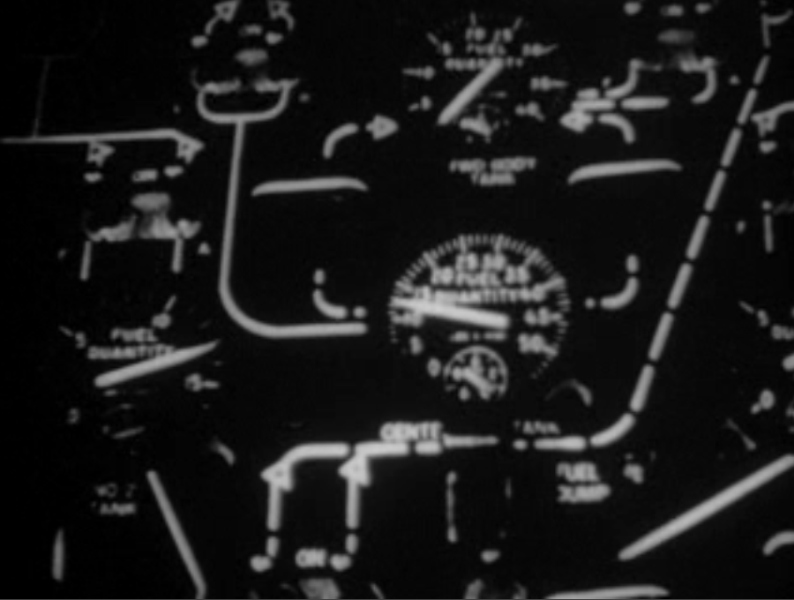 Download this at KaraGarga.
at 1:23 AM