Download this at KaraGarga.

The Eternal Frame by T.R. Uthco and Ant Farm: Doug Hall, Chip Lord, Doug Michels, Jody Procter

1975, 23:50 min, b&w and color, sound

The Eternal Frame is an examination of the role that the media plays in the creation of (post) modern historical myths. For T.R. Uthco and Ant Farm, the iconic event that signified the ultimate collusion of historical spectacle and media image was the assassination of President Kennedy in 1963. The work begins with an excerpt from the only filmed record of Kennedy's assassination: Super-8 footage shot by Abraham Zapruder, a bystander on the parade route.

Using those infamous few frames of film as their starting point, T.R. Uthco and Ant Farm construct a multi-levelled event that is simultaneously a live performance spectacle, a taped re-enactment of the assassination, a mock documentary, and, perhaps most insidiously, a simulation of the Zapruder film itself. Performed in Dealey Plaza in Dallas -- the actual site of the assassination -- the re-enactment elicits bizarre responses from the spectators, who react to the simulation as though it were the original event.

The grotesque juxtaposition of circus and tragedy calls our media "experience" and collective memory of the actual event into question. The gulf between reality and image is foregrounded by the manifest devices of Doug Hall's impersonation of Kennedy and Michel's drag transformation into Jacqueline Kennedy. Hall, in his role as the Artist-President, addresses his audience with the ironic observation that "I am, in reality, only another image on your screen."

In the uncanny simulation of the Zapruder film, however, the impersonations are not as apparent, raising the question of the veracity of the image. Image and reality collide in a post-assassination interview; while both President Kennedy and the imagic Artist-President are dead and entered into myth, Hall discusses his role like an actor having completed a film.

Through a deconstruction of the filmic image, the artists underscore the media's importance to contemporary mythology -- in which greatness is more a measure of drama than substance -- and the extent to which it can be manipulated. In light of television's transformation of the American political system -- and the later election of a movie star to the presidency -- The Eternal Frame continues to ring a truthful and haunting chord in the American consciousness.

by T.R. Uthco and Ant Farm: Doug Hall, Chip Lord, Doug Michels, Jody Procter. Video Production: Skip Blumberg, Bart Friedman, Alan Shulman, Pepper Molser, Bill Harlan, Jim Newman, T.L. Morey, Optic Nerve. Editors: Doug Hall, Chip Lord, Doug Michels, Jody Proctor. With: Ant Farm, T.R. Uthco, Stanley Marsh III.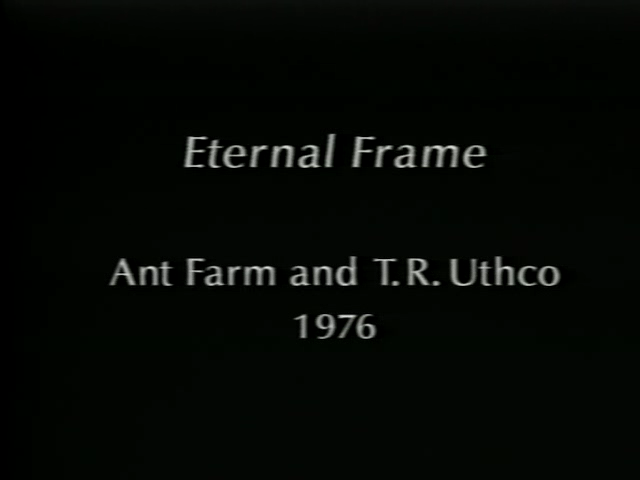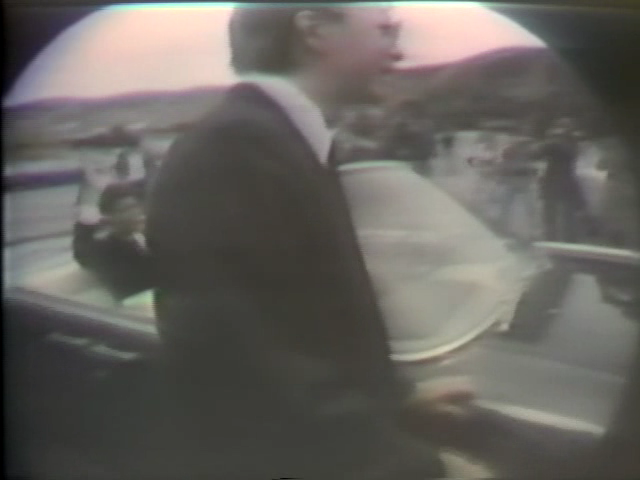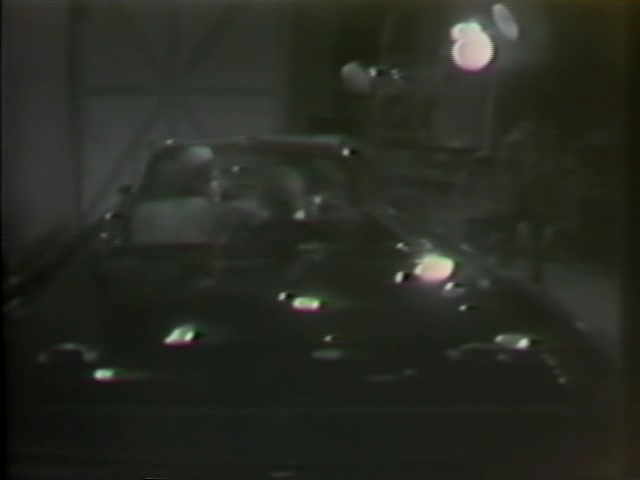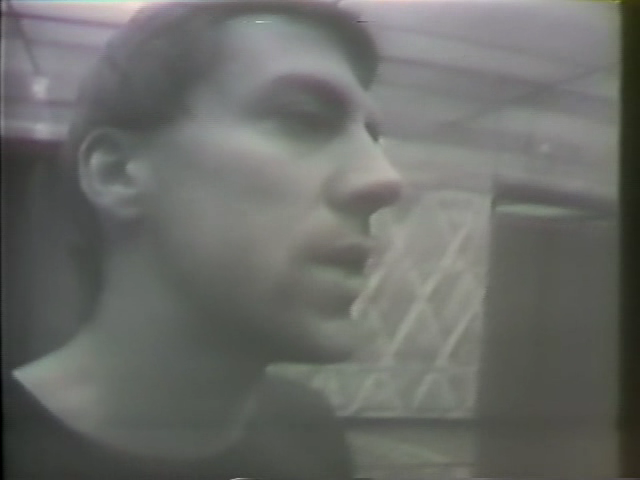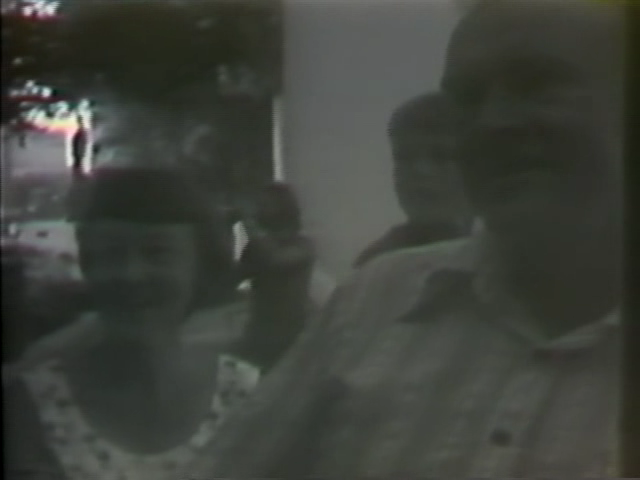 Download this at KaraGarga.

"Doug Michels, Radical Artist and Architect, Dies at 59"

June 21, 2003
By Ken Johnson
New York Times

Doug Michels, an architect and artist and a founding member
of Ant Farm, a radical art and design collective of the
late 1960's and 70's, died on June 12 at Eden Bay near
Sydney, Australia. He was 59 and lived in Houston.

Mr. Michels fell to his death while climbing alone to a
whale observation point, said his father, Robert Michels.

Part visionary futurist in the Buckminster Fuller
tradition, part Abbie Hoffman-esque social prankster, Mr.
Michels taught at universities and, from time to time,
worked for conventional architectural firms. But his most
memorable efforts were devoted to what some might call the
lunatic fringe of art and architecture.

Ant Farm became a reality in San Francisco in 1968, when
Mr. Michels met Chip Lord, another young architect. Under
the heady countercultural influences of the era, they
imagined an architectural practice that would operate more
like a rock band than a corporate business and discussed
doing "underground architecture."

"You mean like an ant farm?" a friend asked, and thus the
enterprise got its evocative name.

Two other principal partners who joined later were Hudson
Marquez and Curtis Schreier.

Ant Farm's two most famous productions were not exactly
architectural. The first, created in 1974, was "Cadillac Ranch," a
monumental outdoor sculpture in Amarillo, Tex., consisting
of 10 used Cadillacs planted nose-first in the ground.
Dating from 1948 to 1963, the cars represented the rise and
fall of the great American tail fin, regarded by some as an
emblem of national optimism and prosperity and by others as
a symbol of conspicuous consumption.

Whatever its meaning, "Cadillac Ranch" became one of those
unusual cross-over hits, like Maya Lin's Vietnam Memorial,
an avant-garde artwork that attracted countless tourists
for whom modern art was at best irrelevant.

Ant Farm's other cross-over success was a 1975 performance
work, "Media Burn," in which Mr. Michels drove a white
Cadillac through a pyramid of burning television sets.
Video recordings of "Media Burn" became staples of video
art history classes, as did "The Eternal Frame," also made
in 1975, a meticulous re-enactment of the assassination of
President John F. Kennedy, with Mr. Michels, in a pink suit
and pillbox hat, playing Jacqueline Kennedy.

Both videos reflected Mr. Michels's suspicion of the
electronic media as well as his interest in Marshall
McLuhan's theories about modern forms of communication. The
photographic image of the Cadillac crashing through the
flaming TV's became so popular that, at one time, according
to Mr. Lord, it became the top-selling art postcard in
America.

Ant Farm officially disbanded in 1978 after a fire
destroyed its San Francisco headquarters, but Mr. Michels
continued to pursue his quixotic ventures. One that
reflected his more optimistic side was "Teleport," a
futuristic room created in 1979 for the home of a Houston
banker. Outfitted with the newest forms of communications
equipment and resembling a lounge on "Star Trek," it
anticipated forms of telecommuting that Americans take for
granted today.

In a similar vein but with a comic populist twist was a
1996 proposal for "The National Sofa," conceived with the
architect James Allegro. The project was to consist of a
wide marble bench near the White House, from which visitors
could watch televised events like presidential addresses or
Congressional activities on a giant, pop-up video screen.

More romantically speculative was "Bluestar," a plan for a
space station occupied by humans and dolphins, on which Mr.
Michels worked seriously for the last 25 years of his life.

Inspired by the theory that human brains would function
more efficiently in the absence of gravity and by a belief
in the higher intelligence of dolphins, Mr. Michels
envisioned "Bluestar" as a huge glass sphere with water for
dolphins and rings, like those of Saturn, for humans.

When he died, Mr. Michels was working as a consultant for a
movie production about whales.

Douglas Donald Michels was born on June 29, 1943, in
Seattle. He studied at Catholic University in Washington
and Oxford University in England before graduating from the
Yale School of Architecture in 1967. Over the years he
taught at the University of Houston, Rice University, Texas
A&M University and the University of California at Los
Angeles. In 1999 he returned to Texas to teach at the
University of Houston.

An exhibition devoted to Ant Farm, organized by Mr.
Michels, Mr. Lord and Mr. Schreier, will open at the
Berkeley Art Museum in Berkeley, Calif., in January 2004.

at 10:20 AM