Gordon Matta-Clark's artistic project was a radical investigation of architecture, deconstruction, space, and urban environments. Dating from 1971 to 1977, his most prolific and vital period, his film and video works include documents of major pieces in New York, Paris and Antwerp, and are focused on three areas: performances and recycling pieces; space and texture works; and his building cuts.

Fresh Kill 1972, 12:56 min, color, sound, 16 mm film
This film records the complete process of the destruction of Matta-Clark's truck (which he called "Herman Meydag") by a bulldozer in a rubbish dump. Part of 98.5, a compilation of films by Ed Baynard, George Schneemar and Charles Simons, this piece was shown in Documenta 5 in Kassel, Germany.
Camera: Burt Spielvogel, Rudy Burkhardt. Producer: Holly Solomon, Burt Spielvogel.



Day's End 1975, 23:10 min, color, silent, Super 8 film
In May 1972, Matta-Clark worked on an abandoned pier in New York for two months, where he cut sections of the door, floor, and roof.
Camera: Betsy Susler.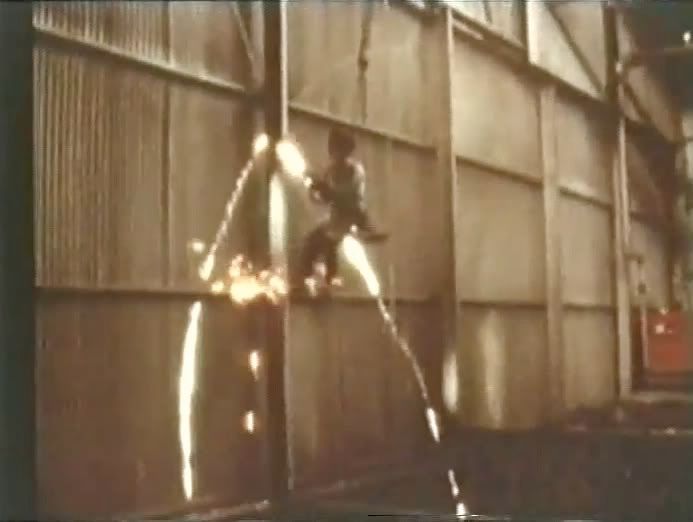 Clockshower 1973, 13:50 min, color, silent, 16 mm film
In this film of one of his most daring performances, Matta-Clark climbed to the top of the Clocktower in New York and washed, shaved and brushed his teeth while suspended over the streets in front of the huge clockface.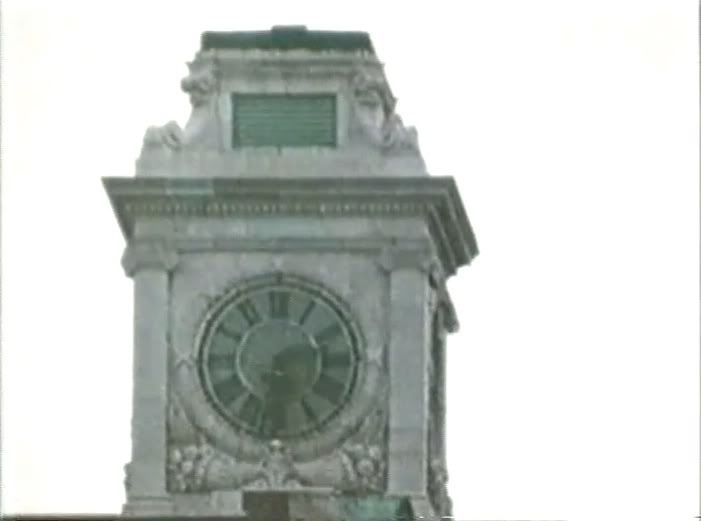 Tree Dance 1971, 9:32 min, b&w, silent, 16 mm film
For the exhibition Twenty-Six by Twenty Six at the Vassar College of Art Gallery in Poughkeepsie, New York, Matta-Clark created a performance inspired by spring fertility rituals. He performed in a structure made of ladders, ropes and other materials, which he built at the top of a large tree.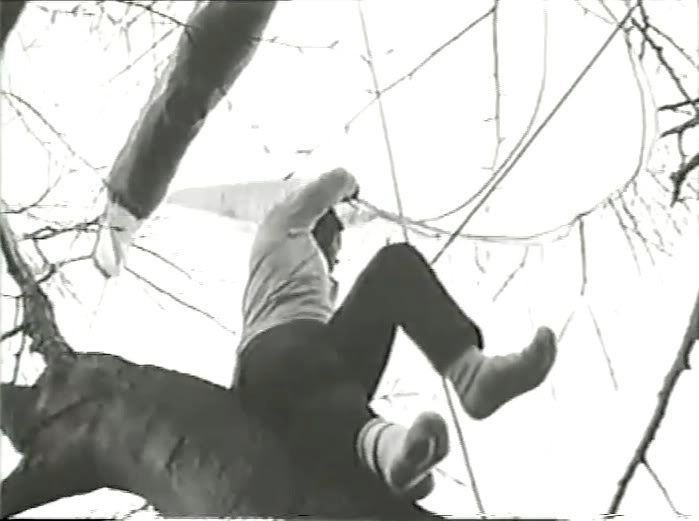 Search; Gordon Matta-Clark at del.icio.us.
Share this via demonoid or karagarga.

at 7:59 PM